Primary jewelry design with ZBrush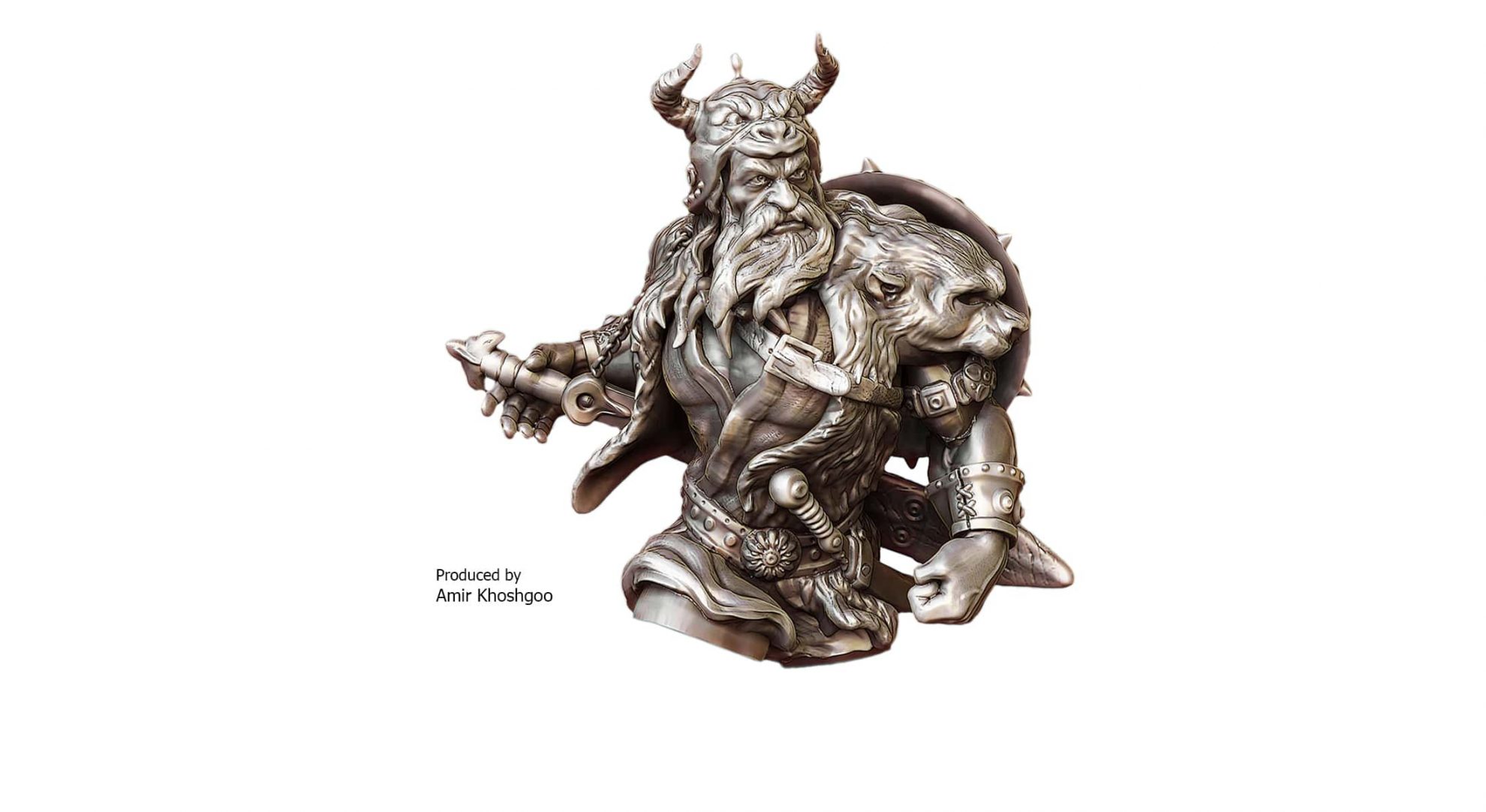 THE DURATION OF EACH SESSION
THE NUMBER OF SESSIONS PER WEEK
Course Reservation Request Form
In order to reserve our classes click below
128k internet for voice and 256k for videos
Search engines that can be used:
Chrome 55+
Opera 39+
Firefox 47+
About jewelry design in ZBrush
In jewelry design in ZBrush course: ZBrush is a 3D software piece that has a lot of usages in digital sculpting, character design , jewelry and product design. Since this software is fast and is able to create complex 3D models with lots of details, organic and figurative forms and is also very flexible when it comes to creating masses, it's very popular among designers.  This software also gives freedom to the designer so it can be used not only in process but can be used in.
In ZBrush one can directly design jewelry and it can also be very suitable supplementary software, next to Rhino and Matrix.
Jewelry design with ZBrush course topics:
An introduction on mass creating in ZBrush and creating complex mass process
An introduction on jewelry design idealization in ZBrush
An introduction on useful plugins in jewelry design in ZBrush
An introduction on moving models from ZBrush to matrix and vice versa, also an overall introduction on subsidiary software pieces in this filed
An introduction on how to add stones in ZBrush and placing them
An introduction on standards, sizes, and thickness in ZBrush
Reviewing design process for a couple of gold and jewelry pieces designed in ZBrush
An introduction on building organic and dynamic forms
About the course instructor
BA and MA in: industrial design in art and Architecture University
University tutor in several practical courses since 2011
Passing jewelry design course with matrix in Beheshti University
Holder of Gemology certificate from College of Fine Arts
Winner of first place in Tehran's gem week in professional section in 2017
Passing 3D character design course in cghouse , in 2011
Passing digital painting course in cghouse
Holder of elementary and advanced sculpting certificate from Tasvirgaran Pouya andish
Passing professional courses in interior design and material course from 3rd dimension institution
….
Those who have a very strong imagination and are interested in in creating complex masses or figures in 3D shapes.
Those who are familiar with Rhino or Matrix or have worked in jewelry design or modeling
Those who have just started this profession but have a bright mind in jewelry design or their own field
Those who do jewelry making with hand and want to learn jewelry design with computer
Those who work in in fields such as sculpting, design, painting and etc., and are interested in working in digital and 3D area
For those who don't have the time to practice, the topics are designed in a way that they are various and follow each other so in order to master the new lesson students should master the previous ones.
From buying and using jewelry Iran is on the list of top 5 countries, and this caused jewelry production and selling to be one of the highest paid professions in the country.
Designing is the first step of production. Design and production with computers became very popular in the country since they are easier to use, faster and cheaper.
All these caused the 3D printers to be very popular in the country and everyone who has one needs a computer designer who can build 3D designed models. 3D printers were really slow in the past. For instance, if a person had a 3D printer needed at most two designers so they could keep the printer running. As the time has passed 3D printers speed increased massively, and 3D printer owners need 5 to 10 people in order to keep the machine running. This is why the need for designers who know how to design with a computer is increasing.
CERTIFICATE OF COMPLETION
We will give you a "Certificate of completion" after you will finish your course.
This certificate includes a unique QR code which you can scan it with your cellphone and then it will be forwarded to the MDA website to approve the certificate from the Academy.
We will ship the certificate within 3 weeks of your finished course date.
Primary Student Portfolio:
Course Features
Lectures

0

Quizzes

0

Duration

36 HOURS

Skill level

primary

Students

0

Assessments

Yes