Instructure: Mohammad Mortazavi
instructure: Mohammad Mortazavi
THE DURATION OF EACH SESSION
This course starts from the basics and is suitable for people who have no experience on jewelry design. The Jewelry Concept Design course is an innovation in the academic jewelry industry and is being held by MDA for the first time. In this course students will learn jewelry concept design using just a pencil and a piece of paper and will be trained to learn concept design techniques alongside jewelry design. One of the biggest concerns of jewelry designers and 3D modelers comes from the need to come up with new ideas, design and develop a collection and most importantly analyze a concept and develop it. Designing a new ring, depending on its complexity, may take a couple of hours; but designing a collection, developing it and keeping a successful design alive; may take days, months or even years. This course is for those who are interested in concept design and developing an idea. In this course simple and practical ways for concept development will be presented that will help students to improve their mental skills and creativity in order to become a jewelry designer.
In this course we focus on concept and idea development more than rendering and presentation. This is what makes this course different from the traditional drawing courses elsewhere. Moreover, this course will present primary sketching and drawing techniques in a way that can help students convey their ideas to the customer as fast as possible. All these techniques that are presented during this course are the result of several years of research, experiment and experience. You may have encountered some of these techniques before, but here we will instruct them step by step in detail, so you can develop your own ideas more precisely. Traditionally, pen and paper have always been the primary tools for an artist or a designer. No matter where you are, when you come up with an idea a pencil and paper is always the best tool to illustrate your imaginations, this has always been and will be the mainstream in any design industry.
This is why in this course designing and drawing jewelry, shading techniques and also drawing various gemstones and accessories such as rings, pendants, earrings, bracelets and bangles that are qualified for production will be taught. We will also offer digital painting skillshops as add-on courses for those who wish to present their ideas digitally. Technically, it does not matter whether you use a pencil and paper or a tablet and stylus for digital drawing, all these techniques that you will learn are fit for either way.
One-on-one Private Classes
You can select which day of the week you want to have your class on
You can select the time of your class *
You can change the date and time of your classes twice during the course
You will be the only student in the class which can help the teacher to focus solely on you
You get personalized lesson plans that focus on your difficulties
There will be no iterative questions from other students that you already know the answer to
You don't need to be shy or afraid to make mistakes since there will be now other students in class
*Based on availability of our instructors and local time differences
Group Classes
ONLINE COURSE Advantages at MDA
The major difference that parts Mortazavi Design Academy from other academies and schools that present online courses is that we at MDA offer a live, interactive class whereas other online education websites usually offer a pre-recorded video of a course that withdraws the ability to collaborate with the instructor and ask questions. However at MDA we assure a full collaborative online class that allows the students to ask questions, collaborate and see the class live from their online panel.
 An introduction on jewelry and concept design
Difference in technical drawing, sketching and bringing raw ideas on the paper
Practicing how to draw accurate lines and curves
Shading and Shadowing
Technical drawing and understanding 3D silhouettes
Introduction and teaching how to draw different jewelry pieces in perspective
Concept design and how concept designers think
Concept and how it is produced
An Introduction on concept development
What's a DNA of a design?
Founder and CEO of Mortazavi Design Academy
Designer, concept designer and CDO of MDA's design team
13 international jewelry design awards
5-time jury member in international design competitions
Jewelry Design Certificate from GIA, Florance – Italy, 2010
Applied Jewelry Professional (AJP) program certificate from GIA, USA, 2014
Author of three jewelry design books
12 years of teaching experience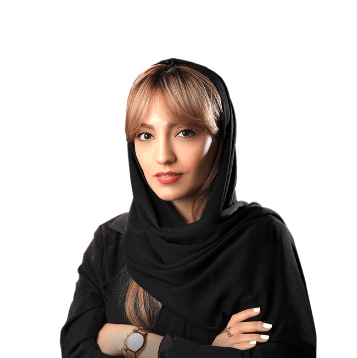 Graduated in industrial design from Iran University of Science & Technology
Concept designer at MDA
Certified from Shahid Beheshti University in jewelry design with the Matrix software
Passed digital sketching courses
Selected as teacher assistant at Islamic Azad University of Tehran
Certified from the 3rd Dimension Design Academy in sketching and design fundamentals
Winner nominee from the Jewelry & History competition in 2017
This course starts from the very basics of jewelry design and jewelry concepts, therefore anyone who has no information on designing a jewelry piece can participate in this course. Those who have already attended our Jewelry Design with Computer course or know how to model a jewelry piece in jewelry design software can also take part in this course as it does not contradict or cover the the content presented in those courses. This course is followed by the Advanced Jewelry Concept Design course that offers more detailed information about concept design.
Those who do not find enough time to practice and review the material presented in class, because learning concept design requires creativity and time to practice.
The jewelry concept design market has become quite popular in the past recent years since advanced 3D printers have required more 3D jewelry designers, thus requiring more concept jewelry designers for work.
Certificate of Completion
Students will be awarded a "Certificate of Completion" by the academy upon their completion of the course.
This certificate is embedded with a unique QR code that presents the details and authenticity of the certificate when scanned.
The certificate will be posted after process within 3 weeks of your course final.
Students' Work from This Course