Primary jewelry design with computer course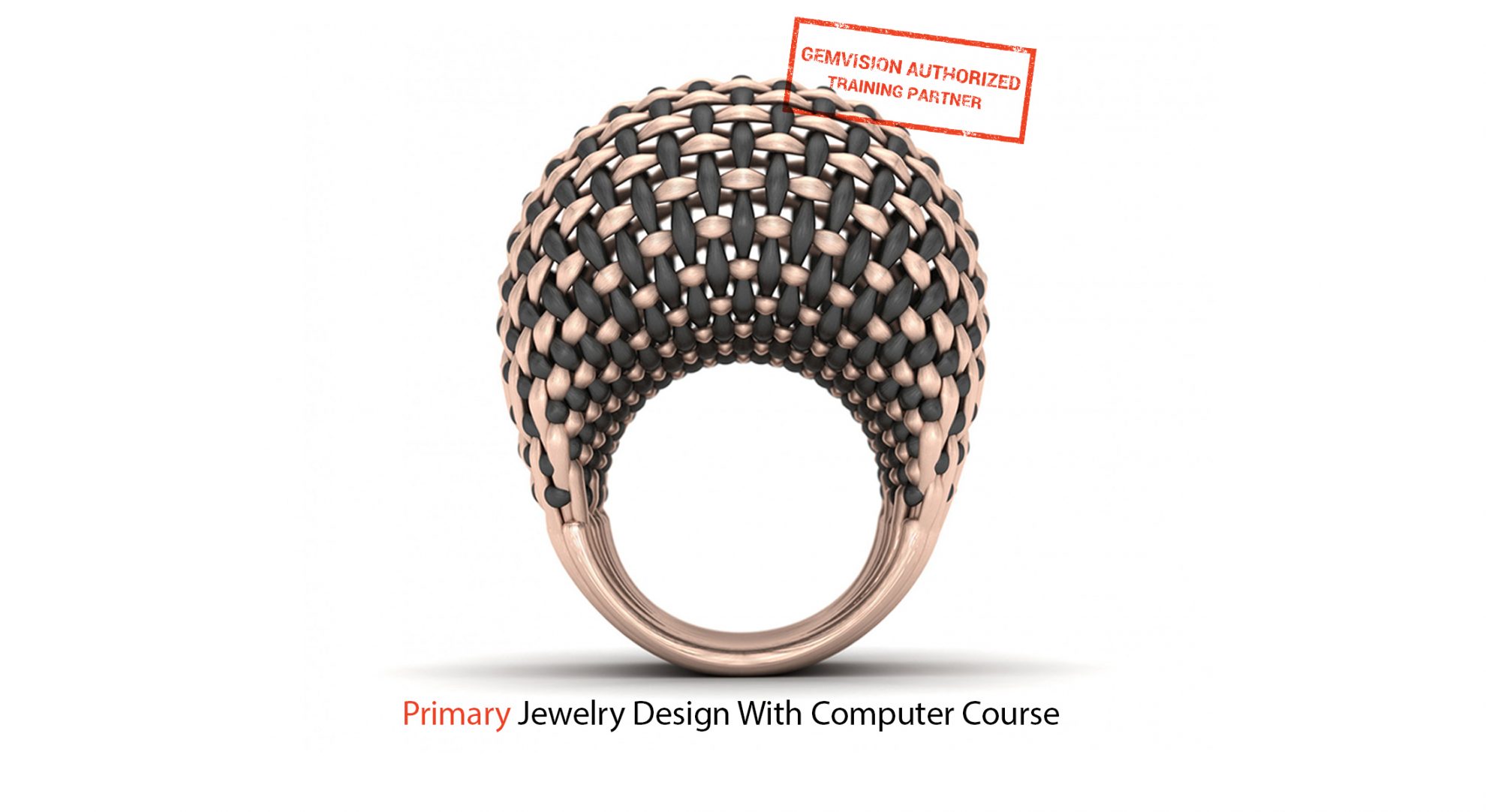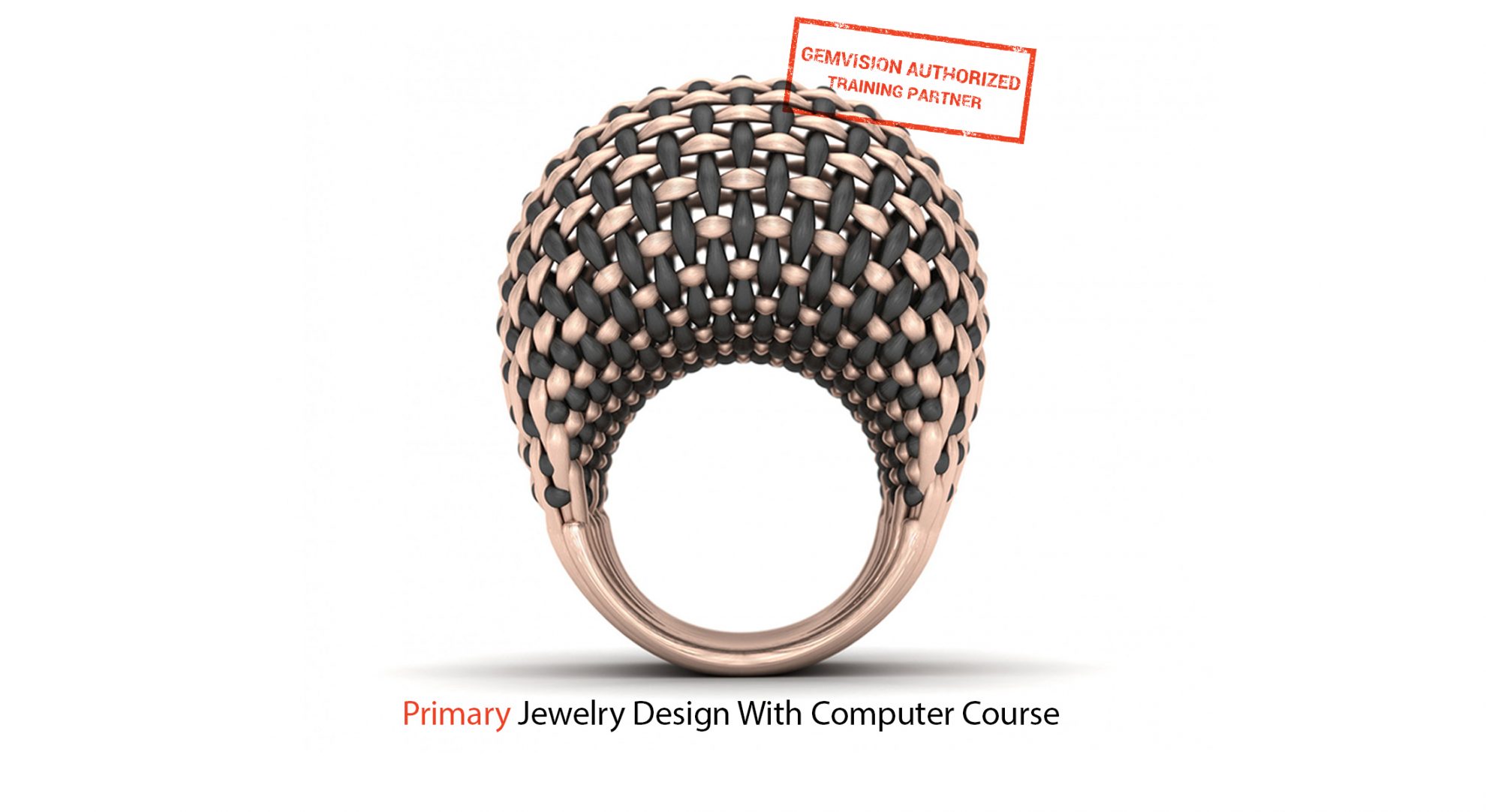 THE DURATION OF EACH SESSION
THE NUMBER OF SESSIONS PER WEEK
Course Reservation Request Form
In order to reserve our classes click below
About jewelry design with computer Primary course
In this course students learn how to make a piece of jewelry by using a computer software in 3D shape and following jewelry making standards, setting and Casting. With computer and technology enhancements, plenty of powerful software pieces were made in order to make designing easier and in this course Gemvision Matrix is taught for jewelry design.
This software has been made specifically for jewelry designing and that's why learning and working with this software is easy. This software is currently one of the best jewelry design with computer software that's being taught as the main software in well-known universities and institutions such as GIA in United States.
For taking part in this course there is no need for you to take part in jewelry and gold making courses or even to know how to hand draw sketches. The only thing you need for this course is to know how to work with computer and windows and it means being able to handle ordinary tasks with windows. Also having an intermediate or higher command of English language helps to learn this field.
Primary jewelry design with computer course topics
Jewelry design with computer volume 1 teaches working with Matrix software which currently is the strongest and best jewelry design software in the world. In addition to this, jewelry techniques, gemstone setting and how to use them and following technical issues while designing are explained in this book. The purpose behind writing this book publishing and conveying a new profession in jewelry design industry and also creating a standard and reliable source for improving the quality of jewelry design.
About the course instructor
Founder and CEO of Mortazavi Design Academy
Designer, concept designer and MDA's design director
Holder of 13 international jewelry design awards
Jury member in international jewelry design competition
Holder of jewelry sketch design certificate from GIA, Florence, Italy in 2010
Holder of Accredited jewelry professional – AJP certificate from GIA, USA, 2014
Author of three jewelry design books
Speaker in first, second and third middle east jewelry designers' forum
This course is suitable for all who are interested in learning a new career and art, especially those who studied in industrial design, architecture, art and painting. It's also suitable for those who their field has nothing to do with designing but can handle working with computer (using windows) can take part in the classes and learn this new profession with not much of a hard time.
For those who are not familiar with computers, and don't know how to handle working with windows. It's also not suitable for those who don't have a diploma.
From buying and using gold and jewelry Iran is on the list of top 5 countries, and this caused gold and jewelry production and selling to be one of the highest paid professions in the country.
Designing is the first step of production. Design and production with computers became very popular in the country since they are easier to use, faster and cheaper.
All these caused the 3D printers to be very popular in the country and everyone who has one needs a computer designer who can build 3D designed models. 3D printers were really slow in the past. For instance, if a person had a 3D printer needed to have at most two designers so they could keep the printer running. As the time has passed 3D printers speed increased massively, and 3D printer owners need 5 to 10 people in order to keep the machine running. This is why the need for designers who know how to design with computer is increasing.
CERTIFICATE OF COMPLETION
We will give you a "Certificate of completion" after you will finish your course.
This certificate includes a unique QR code which you can scan it with your cellphone and then it will be forwarded to the MDA website to approve the certificate from the Academy.
We will ship the certificate within 3 weeks of your finished course date.
Primary Student Portfolio:
Course Features
Lectures

0

Quizzes

0

Duration

36 HOURS

Skill level

Primary

Students

210

Assessments

Yes